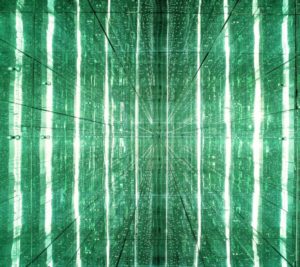 The Denver Art Museum's The Light Show exhibit shines on nearly 250 works of art from the museum's nine curatorial departments.
The exhibit is co-curated by Rebecca Hart, Vicki and Kent Logan Curator of Modern and Contemporary Art, and Jorge Rivas Pérez, Frederick and Jan Mayer Curator of Spanish Colonial Art.
This collaborative showcase highlights the physical and symbolic representations of light in art. It analyzes the "quest by humanity and artists to understand physical light in the natural world as well as metaphorical, spiritual and divine representations of light," says museum staff.
Artwork featured in The Light Show includes ancient sculptures, paintings, photography, textiles and contemporary installations.
The exhibit is included in general museum admission. Thanks to Reiman Foundation Chairman Scott Reiman who sponsors the Free for Kids program, general admission is free for youth ages 18 and under. 

Get an inside peek at the exhibit with Lucas Samaras' Corridor #2 Walkthrough.