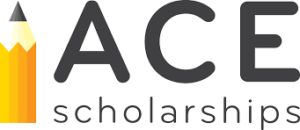 For Reiman Foundation Chairman Scott Reiman, investing in Colorado's youth and the education of future generations is now.
From his early investments in Denver real estate to his role as ACE Scholarships Board of Trustees Co-Chairman and other projects in between, the motivation is always the same: invest in what works and in what lasts.
And it's a strong and bright future. For nearly two decades, ACE has helped Denver students living in underserved areas attend private schools and expand their opportunities for the future through school choice.

"We are proud of what ACE has accomplished to date. Over the past 17 years, ACE has provided over 19,000 scholarships worth more than $42 million, and has partnered with 149 schools throughout Colorado. These scholarships have proven to be a strong investment in Colorado's future," says Reiman.
It's an investment that's having a great return.
ACE scholarship recipients are nearly twice as likely to graduate from high school and attend college. And in Colorado, the ACE Class of 2018 had a 98% high school graduation rate.
Yet, there is more that can be done in providing a choice education to Colorado's low-income students . With more than 380,000 low-income students in Colorado, nearly 10,500 seats remain empty at ACE's partner schools today.
For these students, the time is now and ACE scholarship's Learning Can't Wait 2020 Campaign, led by Reiman and fellow Co-Chairman Chris Wright, will ensure more than 1,000 Colorado students have the chance to pick the school that best fits them and sets them up for success.
With Reiman and Wright supporting the effort, ACE Scholarships is making its mark on the community and creating a long-lasting impact through school choice.